Chris Pratt was denied by Marvel several times, says he didn't have the 'It Factor'
Chris Pratt auditioned for many Marvel roles, but was consistently denied by the film franchise. The actor appeared as Star-Lord in "Guardians of the Galaxy" for the first time in 2014.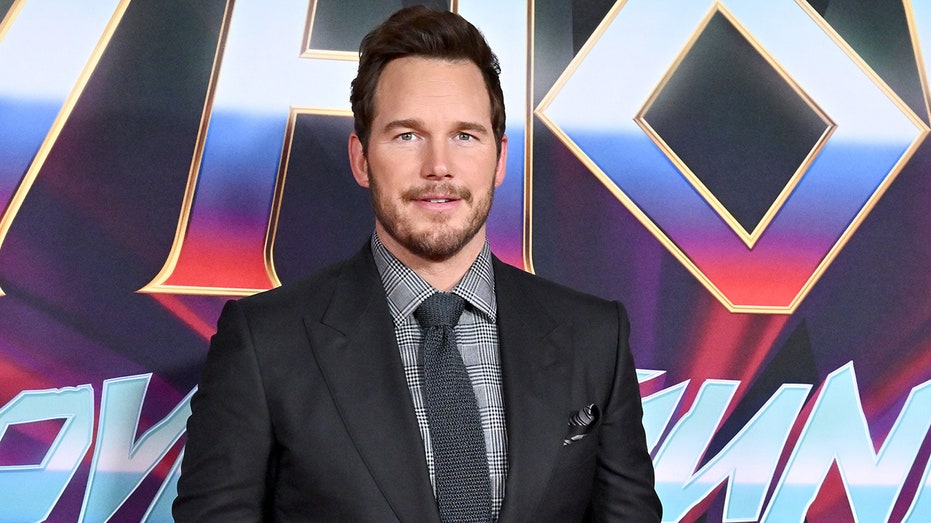 Chris Pratt was prepared to give up on appearing in a Marvel film after one too many failed auditions. 
Pratt revealed on Thursday's episode of "Jimmy Kimmel Live!" that he "auditioned for Thor, but not even to be Thor – but to be one of the sidekick guys, and I didn't get a callback."
He continued, "Usually they give you a little bit of feedback, and I remember the casting director goes, 'Wow. You really made a big choice there.' Which is code for like, 'Hey, dial back the acting there, guy.'"
After continuously being denied roles in a Marvel film, Pratt "got to the point where I was never gonna audition for Marvel again."
CHRIS PRATT ADMITS HE STRIPPED DOWN FOR AWKWARD AUDITION AT 18 YEARS OLD
"I was like, 'This is stupid, I'm never gonna be in a Marvel movie,'" he admitted to Kimmel.
The "Jurassic World Dominion" star shared that he auditioned for "anything that came out that needed a guy that even remotely looked like me."
"I would either submit a tape and they would say 'No, we don't need to see him,' or I would get there and see them, they'd go, 'No, that's the last time we need to see you,'" Pratt said.
The "Parks and Recreation" actor jokingly admitted, "Well, I definitely don't have that 'It Factor' they're looking for because they don't even want me to come back."
Eventually, the actor was cast in "Guardians of the Galaxy" as Star-Lord. The first film of the series was released in 2014.
"Guardians of the Galaxy Vol. 3" premieres in theaters May 5. 
Pratt's father-in-law, Arnold Schwarzenegger, recently revealed that he was "very, very proud" of Pratt's performance in the upcoming movie.
"I saw #GuardiansOfTheGalaxyVol3 last night and WOW. @prattprattpratt, you crushed it," the 75-year-old tweeted. "A non-stop, perfect mix of comedy and action. I loved it and I'm very, very proud of you." 
ARNOLD SCHWARZENEGGER SAYS HE'S OPEN TO FILLING MORE POTHOLES FOR LOS ANGELES: 'TOOK ME BACK TO THE 70S' 
Pratt married Schwarzenegger's 33-year-old daughter Katherine in 2019, and the couple share two children, Lyla, 2, and Eloise, who will turn 1 May 21. Pratt also has a 10-year-old son Jack from his marriage to Anna Faris. 
Three years ago, Schwarzenegger called Pratt "a great guy" and "kind to my daughter" on Jimmy Kimmel. 
CLICK HERE TO SIGN UP FOR THE ENTERTAINMENT NEWSLETTER
"I get along with him really well," the former California governor said of the 43-year-old. "And, of course, the first thing when we met, he says, 'Can we ever work out together? I need to have the inside scoop to pumping iron.' So I took him to the gym, and we worked out." 
CLICK HERE TO GET THE FOX NEWS APP
He joked with Kimmel that "pumping iron" with the "Jurassic World" actor was the "decision-making" factor in giving his blessing to the marriage. 
Schwarzenegger added that he was "very proud" of Pratt, who asked his permission to marry his daughter "in a very traditional way."