Singer Gordon Lightfoot, a Canadian 'rare talent,' dies at 84
Canadian music icon Gordon Lightfoot, a famous singer and songwriter, passed away in a Toronto hospital on Monday, his representatives announced early Tuesday morning.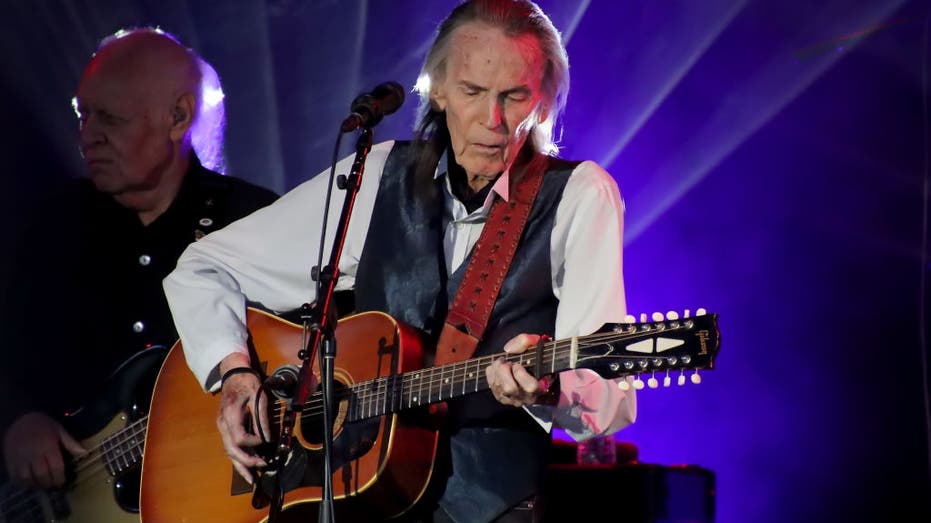 Folk singer-song writer Gordon Lightfoot, a Canadian icon who Bob Dylan once referred to as a "rare talent" passed away in Toronto on Monday.
Lightfoot was 84 years old. Representative Victoria Lord confirmed that Lightfoot died at a Toronto hospital early Tuesday morning, but did not elaborate on his cause of death. Canadian Prime Minister Justin Trudeau was quick to offer tribute to the musician on Twitter.
"We have lost one of our greatest singer-songwriters," Trudeau wrote. "Gordon Lightfoot captured our country's spirit in his music – and in doing so, he helped shape Canada's soundscape. May his music continue to inspire future generations, and may his legacy live on forever."
Lightfoot secured 5 Grammy nominations during his career, as well as winning the Canadian equivalent, the Juno award, 17 times.
CELEBRITIES SPEAK ON FAITH: HOW RELIGION AFFECTS HOLLYWOOD CAREERS OF CHRIS PRATT, MARK WAHLBERG AND MORE
LFO FOUNDING MEMBER BRIAN 'BRIZZ' GILLIS DEAD AT 47, THIRD BAND MEMBER TO DIE
He was also responsible for composing more than 200 songs, many of which were covered by the most famous musicians in the world, such as Bob Dylan, Elvis Presley and Barbara Streisand.
Some of his most famous songs include "The Wreck of the Edmund Fitzgerald," which told the true story of a freighter sinking on Lake Superior. Another hit, "If You Could Read My Mind," told the story of a failing marriage.
This is a developing story. Check back soon for updates.